Financial wellbeing is an important aspect of employee wellness. oNesto's Learning platform offers courses on financial literacy and employee wellness broken down into bite-sized pieces.
Financial wellbeing helps people in your organisation feel financially secure – able to meet their expenses and remain in control of their finances.
A lack of financial control has a negative impact on employees' physical health, mental health and work performance. Financial wellbeing is foundational to overall employee wellness.
oNesto's Learn platform helps your team move towards financial control.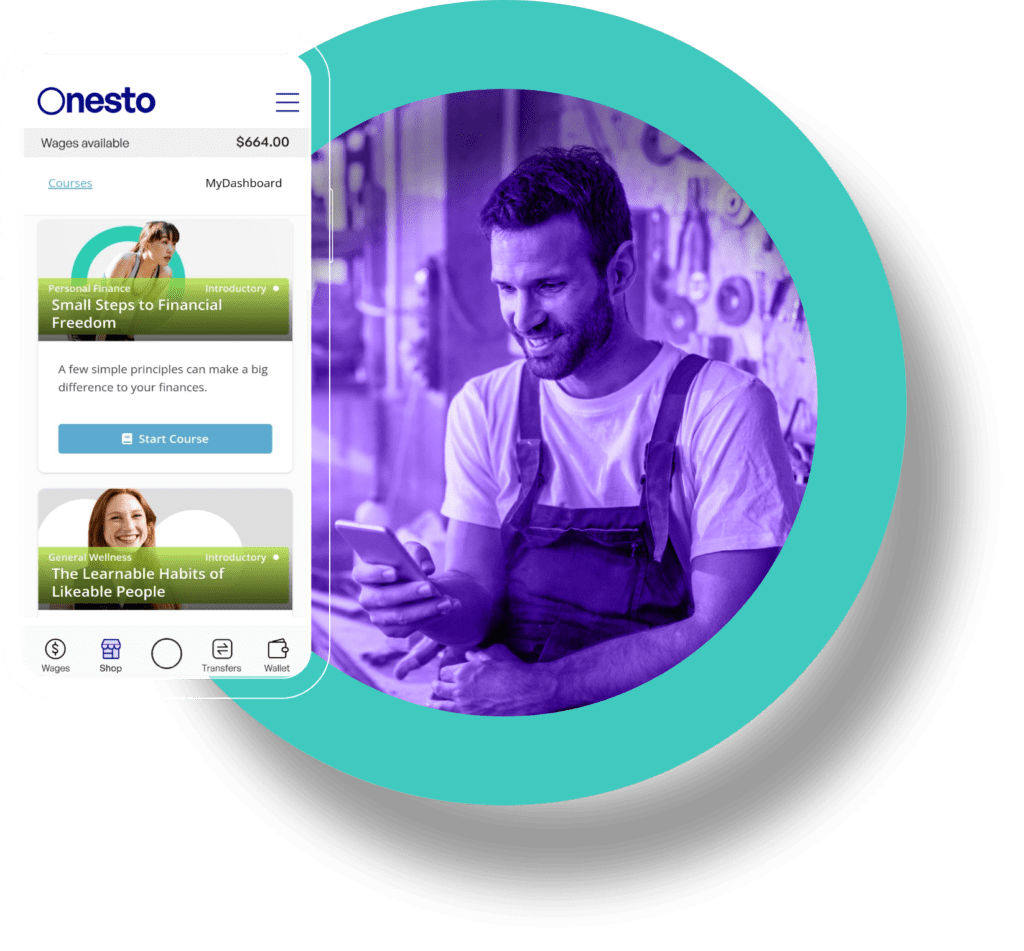 What is financial wellness
Financial wellness has gained increased attention from employers. With rising living costs and the increasing complexity of financial products, more people finding themselves struggling to maintain financial control.
Financial stress take a toll on physical and mental health, and can lead to anxiety, insomnia and depression. This affects work performance, leading to absenteeism, decreased productivity, and declines in workplace culture.
A growing number of organisations recognise the importance of financial wellbeing and offer programs to help employees improve their financial literacy and confidence. These programs have a direct impact on employee retention, wellbeing and productivity. Reduced their financial stress, increases employee happiness, leading to a more engaged and productive workforce. Further, and just as importantly, it creates better health for people outside of their work too
Learn at your own pace and at your skill level
Flexible Learning is convenient and can be accessed anywhere and anytime from a phone.  In addition, Flexible Learning can be tailored to meet the individual needs of each learner.
Bite-sized, easy to digest tips about savings, budgeting, finances, and other information on how to manage financial situations to improve your overall wellbeing.
Courses range from learning "How to shop smarter" to "Understanding depreciation". The Learn module caters for all levels of financial education.
Have a course you want to add, no problem! Learn has the ability to include courses, tailored specifically for individual user groups in different industries and disciplines.
It's free! All oNesto employees can access Learn for nothing.